A K-12 independent school located on two campuses in Pasadena, CA
High School Campus (9-12)
626-441-2076
301 N Orange Grove Bl
Pasadena CA 91103
Monday–Friday 8:00 a.m.–5:00 p.m.
Business Office
626-795-4351 x218
640 St. John Ave
Pasadena CA 91105
Monday–Thursday 8:00 a.m.–4:00 p.m.
Friday 8:00 a.m.–3:00 p.m.
Elementary & Junior High Campus (K-8)
626-795-4351
535 S Pasadena Ave
Pasadena CA 91105-3001
Monday–Thursday 8:00 a.m.–4:00 p.m.
Friday 8:00 a.m.–3:00 p.m.
Daycare & After-School Programs
626-243-0404
Monday–Thursday 3:30–6:00 p.m.
Friday 3:15–6:00 p.m.
Sequoyah High School's campus is situated on the grounds of the Neighborhood Unitarian Universalist Church, neighboring Pacific Oaks College and the Gamble House.
Designed by Pasadena architect Doug Ewing, the classroom buildings complement the neighborhood's craftsman homes, and the extensive surrounding gardens. Within a block of campus, a walking path leads down to the playing fields, tennis courts, and Rose Bowl Aquatic Center located at Brookside Park in the Arroyo Seco.
Although they are entirely separate institutions, Sequoyah and the Neighborhood Church share a unique history. Sequoyah's elementary and junior high school campus is located on the former grounds of the Neighborhood Church at 535 South Pasadena Avenue. The missions of both the school and the church honor the principles of mutual respect, inclusion, and equity.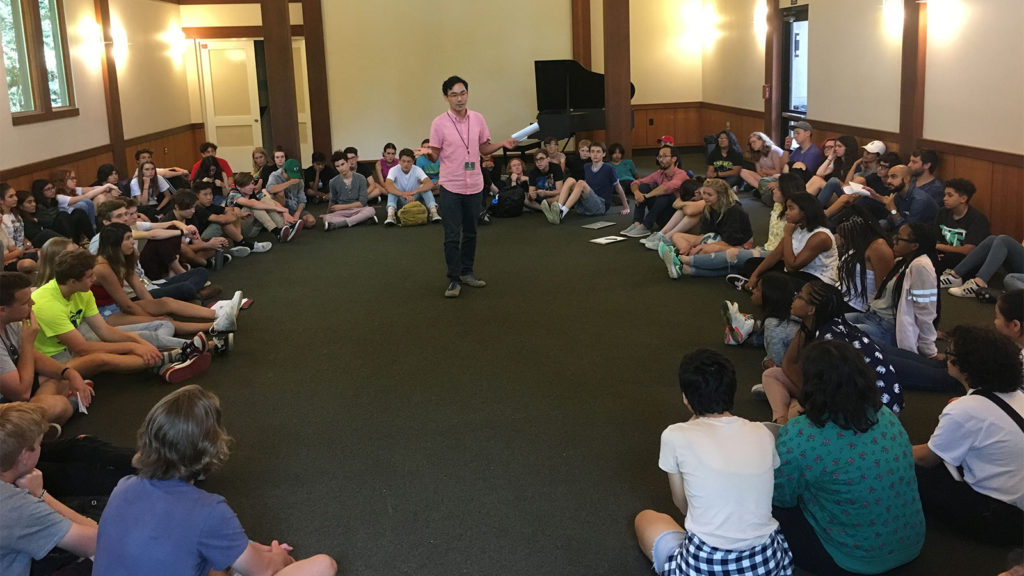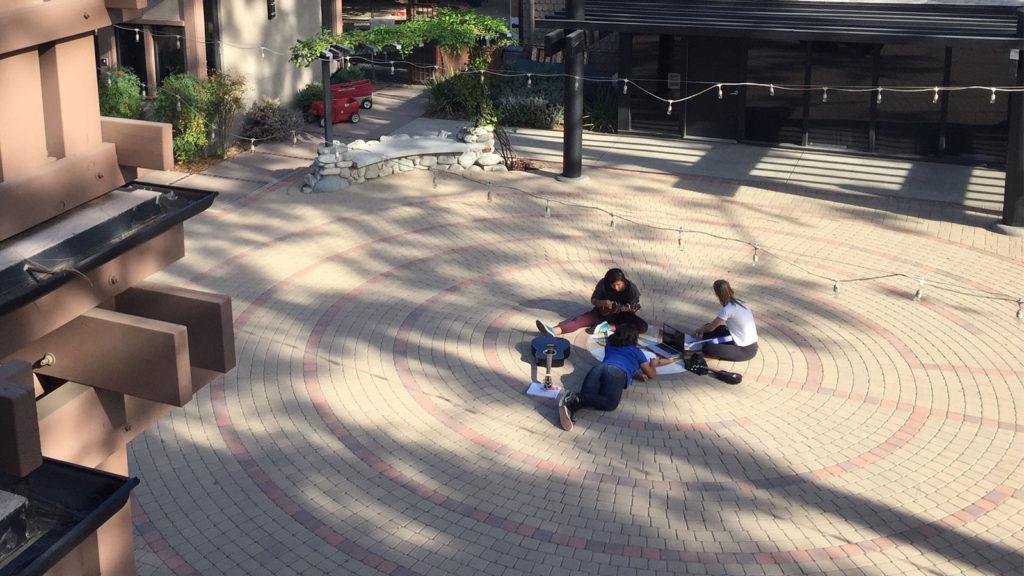 Click any image to open the lightbox and browse through all images.
Location
Sequoyah School is located on two campuses in Pasadena, California; 20 minutes north of downtown Los Angeles
Grade Levels
Elementary & Junior High (K-8);
High School (9-12)
Heritage
Sequoyah School was founded in 1958. The name of the school reflects the love of books and reading that inspires lifelong learning.
Logo
Sequoyah School's logo was inspired by a Cherokee symbol. We chose the open hand for its confident illustration of Sequoyah's hands-on approach to education.
Sports Team Mascot
The Gryphon

Annual Magazine
The Phoenix

Diversity
K-12
Students of Color – 51.7%
African American – 7%
Asian American – 6%
European American/
Caucasian – 37%
Latino/Hispanic American – 13%
Middle Eastern American – 0.7%
Multiracial American – 25%
Other – 0.7%
International – 0.3%
Not Available – 10%

Indexed Tuition – 30-40% of Families
Religious Affiliation
None
Uniform
None
Top Tuition
2020-2021
K-8: $29,520
9-12: $33,760
High School Fees
2020-2021
Field study and activities fees (including trips, clubs, PE, sports): $2,757
Sequoyah new student fee: $1,500
School Policies that Relate to Employee Interactions with Students
The California Education Code requires schools to provide sections related to employee interactions with students in its code of conduct to parents and guardians of enrolled students on the school's website. Employees are strictly forbidden from any fraternizing, dating and/or consensual romantic/sexual relationships (collectively referred to as "personal relationships") with students under any circumstances.
A Sequoyah education challenges the mind, nurtures the heart and celebrates human dignity.
Meet Our K-12 Administrators & Staff
Meet Our High School Faculty
To know when and how to lead, follow and work together as
an active listener and meaningful contributor.
Careers at
Sequoyah School
A Professional Learning Community
We seek individuals who are passionate, innovative and creative, able to develop curriculum, and responsive to students' needs.
We are seeking candidates who are:
passionate about problem-based, student-centered learning
experienced or interested in changemaking and service-learning
experienced or interested in faculty collaboration, including curriculum planning
able to demonstrate mastery in their subject area
Sequoyah School has a rich history of diversity and seeks candidates to enhance that tradition. Sequoyah offers competitive salary and benefits.
Visit our page about Sequoyah's search for a new Head of School.
Recognition & Professional Affiliations
Outstanding Recycler Award – City of Pasadena
Creative Design Award for Renovation of a Historic Property – Pasadena Beautiful
Schoolyard Habitat Program – U.S. Fish and
Wildlife Service
Honor Design Award – American Institute of Architects
Memberships & Associations
National Association of Independent School (NAIS)
Independent Curriculum Group (ICG)
Progressive Educators Network (PEN)
Ashoka Changemaking School
EdLeader 21
National Capstone Consortium
National Association for College Admission Counseling (NACAC)
Western Association for College Admission Counseling
Association of College Counselors in Independent Schools
Mastery Transcript Consortium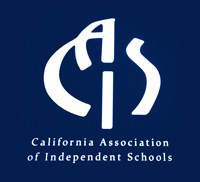 California Association of Independent Schools (CAIS)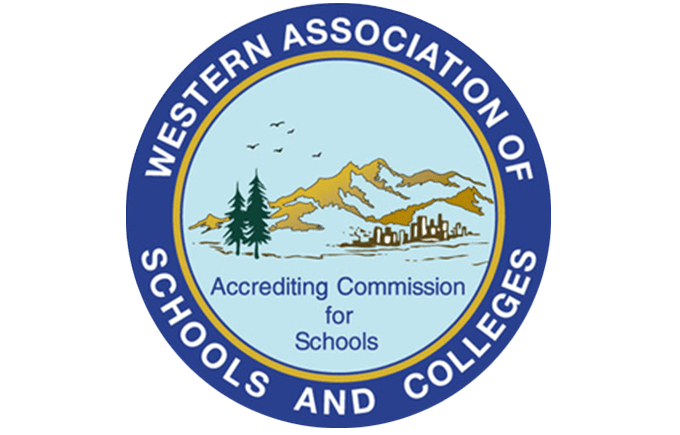 Western Association of Schools and Colleges (WASC)